How to get quality plastic molding Maker Company Like LOXIN Mold in China
Clients seeking plastic molding services always desire the highest quality. In China, there are so many companies offering such services. All the same, quality is the point of qualification. As such, there are a few factors to expect from the highest quality provider. For instance, the plastic molding company has to be old enough in the industry to understand customer needs.
Additionally, the expertise that it has onboard play a significant role in the quality of the output. Again, the quality management strategies can give you a hint on the company you are about to strike a deal with for a job. There can only be one company that meets all the general criteria, LOXIN Mold. For that matter, we investigate further why you should choose Lixon.
Period of existence
As odd as it may seem, this is an apparent lead to how good a company is in what they do. Furthermore, long life means the customers are demanding your services. LOXIN is a Chinese plastic molding company that boasts of fifteen years' experience. Such an operational period cannot be by accident since serving European and American clients requires genuine products.
Time to delivery
LOXIN is an international favorite due to its mode of service and delivery speed. The plastic molding requires time if excellent products are the main agenda. LOXIN strikes a balance between quality delivery and speed delivery. Most castings take at most 35 days. Their manufacturing unit delivers 25 units of moldings in a month.
Quality assurance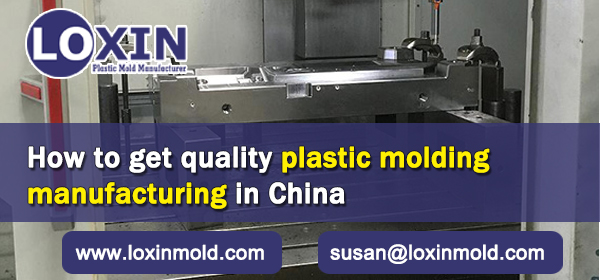 For a company to be ISO certified, then it is meeting a certain minimum standard. Additionally, for a China plastic mold manufacturer to belong to the HASCO and DME list, then it is operating on international standards. In that case, LOXIN is the company to approach for top-notch quality. Again, LOXIN goes an extra mile. The company offers clients an opportunity to inspect the plant's machines before providing them the plastic molding task. It instills a certain high level of trust. No wonder European and North American companies rush to LOXIN.
The range of services
LOXIN focusses on a couple of functions. They offer support from an early stage of a project. That is, as soon as you need part development, tool design, and parts production from experienced professional engineers, LOXIN is the company to approach. The company focusses on the design and manufacturing plastic molds for almost every sector of the economy. Some of the industries are, automotive, home appliances consumer, and many more. The company has an equality-for-all spirit that ensures every project gets equal attention regardless of the size.
Pricing
LOXIN remains customer-centric when they ensure all the clients do not need a middle man to access their products. Furthermore, all the manufacturing process does not need any outside assistance. Such a strategy ensures all the products have a reasonable and easily reachable price.
More precisely, if you are looking for an injection mold making manufacturer in China, look no further than LOXIN Mold. Not only will your custom plastic molds be a dream come true, but LOXIN Mold Company will exceed your expectations.