It's obvious that, soon after the design and development of the new product, most companies will prefer plastic injection mold since it's mandatory to ensure and check the reach of the product before getting in to large scale production of the product. For that sake, proper and desired plastic molding companies and designers are required. Are you looking for the good mold makers in and around china? Looking for manufactures who can give you different innovative molding design to attract consumers in china? Here are some plastic mold companies and mold makers in china to help you out.
How to Find a Good China Mold Maker?
Presently, in china various mold designers are available and some of them are Taiwan invested firms, Hong Kong enterprises, foreign-funded companies, and other domestic ones. Now, let's have a look at some pros and cons of these mold manufactures in china.
#1- Quality management, better service awareness, innovative designs, assured services and better quality are the characteristics of foreign-funded companies. But, the selling prices and overhead expenses are quite huge and hence the cost of mold design and development is comparatively more. If you are very much assured to go for the company with better quality and services then you can go for foreign-funded manufacturers. But, for that you need to have a good financial background. If both the things are compromised then without any second thoughts, the better choice you make is to prefer foreign-funded plastic molding company.
Unluckily, these mold manufactures used to have regular clients in the international market and hence their costs will be in line with the foreign market. Practically speaking, these huge costs may not be suitable for many enterprises. Many buyers may feel discouraged because of this reason. For making a precision automotive mold, it generally cost about thousands or hundreds or even million dollars. Hence, even though these manufactures in china offers good quality services its high cost and selling expenses make buyers discouraged.
#2- Mold industries are prevailing in china for more number of years and hence these mold manufacturing companies in china are mostly owned by the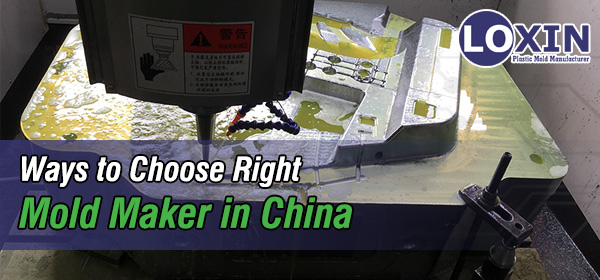 people who started their career in the mold industries during the initial period. The enterprise which was started by those employees has varied advantages like less selling and overhead costs since it employs relatively low material. In addition to that, they used to offer services at much affordable rate and it's extremely lower when compared to other mold manufactures like foreign, Taiwan and Hong Kong. Because of these features, they can easily able to attract the buyers in china.
Overall, searching "china mold maker" in Google will eventually give you huge number of contacts. The best way to choose the better mold manufacturer is to send RFQ's to more number of manufacturers in china in order to know more details about the services and price offered by them. By knowing each manufacturer cost and service details, you can be able to compare their professionalism and how they react to your request and queries. This will definitely help you to choose the right mold manufacturer in china.