If you are planning or looking for a reputable company to supply you with PPR, PVC, PE and PP custom injection moulds, then go no further! LOXIN Mold has been producing these fitting system moulds for more than ten years even before the buildup of the branch company. We specialize in manufacture and design in all types of molds including pipe fittings. In every year LOXIN Mold Design Company provides more than 350 pipe fitting molds to the competitive world market.
In order to enhance the production of high-quality fittings, we implemented a control system with strict inspection for every type of fitting system product we manufacture. Besides, we equipped effective control of mold dimension and high-tech unscrewing system monitored by a motor (multi-direction moulds connector).
In China there are various injection mold manufacturing companies hence determining the reputable one to work with can be a hassle. Not all Plastic Mold Manufacturer provide genuine products or even offer various services at cost-friendly prices: you should be careful in choosing the best company. LOXIN many years in molding profession has proved and tested its reliability and trust in the production of custom injection molds to the worldwide clients by offering exemplary services: we transparently provide our products and services.
Quality services and pricing
Our personnel are highly skilled and offer quality services making sure our clients are satisfied. Our primary objective is to ensure that all customers are fully satisfied. Moreover, we are always ready even to adjust to meet the clients' demands.
LOXIN managers are friendly and interact directly to clients if they want a supply of products without involving intermediaries. Other companies may hire sales ladies for products promotion and pay them from a commission which can in turn call for more costs as the amount is included in products prices. All our products and services are cost-friendly and affordable to everyone!
What makes LOXIN Molds exceptional?
LOXIN uses high precision manufacturing equipment, give the steel material a particular treatment, enhance strict control of molds dimension and also use a top mentality control system. Our many years of experience in the field made us the leading Plastic Mold Suppliers in Asia, Europe, Africa, Mid-east and also USA countries.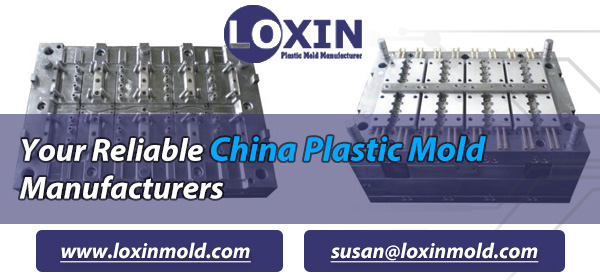 In every year, we internationally export over 500 fitting moulds which are highly standardized. Every market appreciates our high-quality shapes. Therefore, we try as much as possible in ensuring that our proficiency and expertise lies in supply rate.
Molds making
Core and hollow steel utilize stavax S420, hardened with HRC.48-52, collapsible core assembly.Dia.32mm, utilize double equipped tool: a rough tooling-hardened precision tool to minimize mould size without affecting the product quality limit switch for the pusher stroke mold with life control and life extension, the best cooling framework for top productivity and a folding form of the collapsible core system with multiple directions.
Conclusion
At LOXIN, we warmly welcome our clients and aim at building a long term relationship through offering the best and quality PPR, PVC, PE, PP molding and diamond service at any time. Considering us as your partner in mold products supply will be a wise decision. Contact us or visit https://www.loxinmold.com/ for more information.