When it comes to production of manufacturing, outsourcing your work to the right company is important. And not just a company, a reputable company to make sure that you can get a quick turnaround of the product you need. Detailed work is also important to earn the company trust for future jobs. How can we choose China plastic injection molding? Just continue reading to find out!
1. Great work output
When it comes to working efficiency, plastic injection molding is among the most trusted technologies for its fastness. Besides, it serves in long-term productions projects facilitate at the quickest time possible of about 12-28 seconds during the cycle times. Its production speed may be dependent on mold structure complexity, but its efficiency in production is remarkable! Precision goes hand in hand with experience: the least amount of time taken to produce quality finished products needs an experienced and reputable plastic injection molding.
2. Precision quality
In terms of accuracy and exactness, plastic injection molding is competent in producing diversified products of all types. It may be working on a specified designed restriction, but the injection molds are manufactured to output the highest quality possible. Quality and accuracy matters in everything! Moreover, they are able to achieve 0.005in.tolerance of the by-products precision. Using a high precision product ensures longevity and effectiveness when using it.
3. Best in labor cost saving
Almost everywhere, human supervision is important to get everything on track. When it comes to injection molding, it's a different case! It utilizes full automatic tool enabling it to self-run everything. It requires minimal labor input to achieve streamlined operations and enhance a continuous process of production. Human beings are prone to errors and can even cause accidents during the molding process. Its automation ensures the production of quality products!
4. Resources management
In today's world, sustainability is the key to producing everything, therefore, products developers are urged to apply effective ways during manufacture of any product that enhances minimal waste elimination so as to protect the environment. Plastic injection molding is a very resourceful and highly effective and efficient process in carrying out its operations. It achieves this by using the accurate and needed amount of plastic to manufacture the desired product and recycles the excessive materials for further usage.
5. Flexibility in work
The process of injection molding is not only precise but also flexible when carrying out molding functions. It is able to change the material type very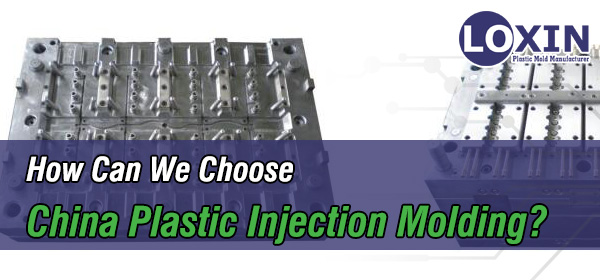 easily. Besides, it gives an opportunity to not only change the products' shape by just removing or adding some steel coating but also facilitate color changing to achieve the required standards of the molded products.
6. Lighter and cost-friendly
The plastic material density used in the injection process is far less dense than metal. In fact, the plastic injection molding process is a one-time process of shaping. It doesn't require second machining. This makes it cheaper than metal which needs a number of molding processes before achieving the required shape.
In the bottom line, plastic injection finished products needs to be perfect and flawless. Take your time when choosing the right one.