In essence, plastic molds are custom-made rigid frames that are used to create plastic parts. The shaping process requires a team of dedicated experts to design, customize and produce the mold. When going through the process, molten plastic is poured into the ready-made forms and it is left to set and shape. Then they can be used to create a large variety of different parts, such as automobile parts or home appliances.
Loxin's Molds is a Chinese based injection molding company. With a highly qualified design team that has been operating for more than 15 years, the company provides a customizable cast for a wide range of parts and projects.
What is Loxin's Design Process?
Behind every great product usually stands a well thought out production workflow. Loxin's design process is no exception, as their attention to detail and customization are noteworthy.
The first step of the manufacturing process is the conception and realization of Computer-Aided Design.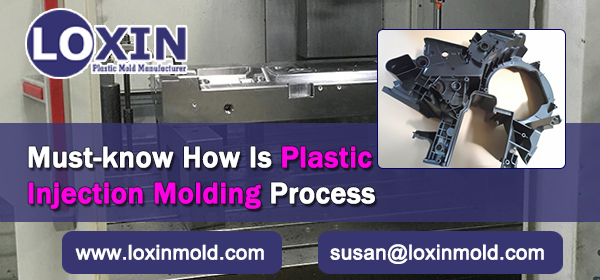 By utilizing this advanced manufacturing technology, Loxin's molds benefit from the quality designs the team puts effort into. Paying special attention to aspects such as cooling mechanisms, channels, gates, and more, the molds are designed to maximize their service and duration. The team at Loxin makes sure to refer to the customer's feedback, thus designing all of their molds in a personalized manner. Additionally, each design is authorized by the customer before the mold is placed into it a manufacturing phase.
Before creating the design, the team conducts a high-level mold flow analysis, where they catch cast defects. This eliminates costly mistakes such as form testing and modifications, later on in the process.
The next step to creating the perfect injection mold is assembling the materials. Loxin's in-house manufacturing unit is equipped for creating the best custom cast available. By using high-quality stainless steel, the company implements the customer's approved CAD design into reality. Once the mold is perfected for the plastic injection, it shipped off to the customers.
Why Choose Loxin?
With a flawless efficiency, the Loxin Plastic Mold Manufacturer provides clients with expert quality molds at a reasonable price. For a short period of manufacturing time, each customer can be involved in the decision-making process, and get a customizable product that they are happy with. Furthermore, Loxin products are highly valued for their quality and durability. This is because, each product created passes a durable screening process, where they test for excessive temperature durability, withstanding heavy-duty usage, and any product defects. Thus when the items are shipped, each customer receives a beyond industry-standard product.
At the end of the day, if you are looking for a quality cast that will last for many years to come, we highly recommended you chose the Chinese based plastic injection molding company, Loxin. Plastic molds always help speed up and perfect the process of various different projects or product creations, thus by choosing the best steel forms available your final result will show it. Let the Loxin team help support your innovative design, as they make it into reality.